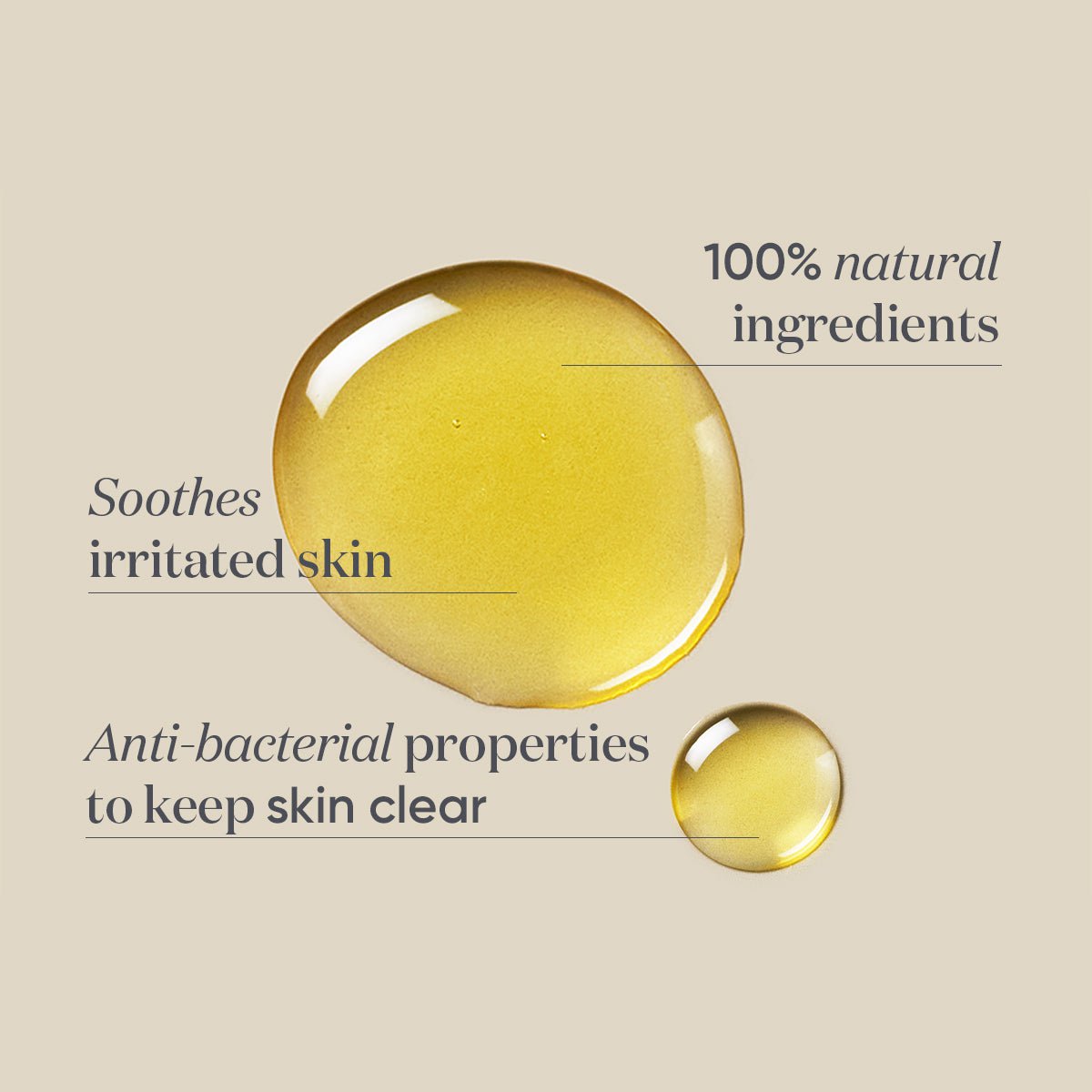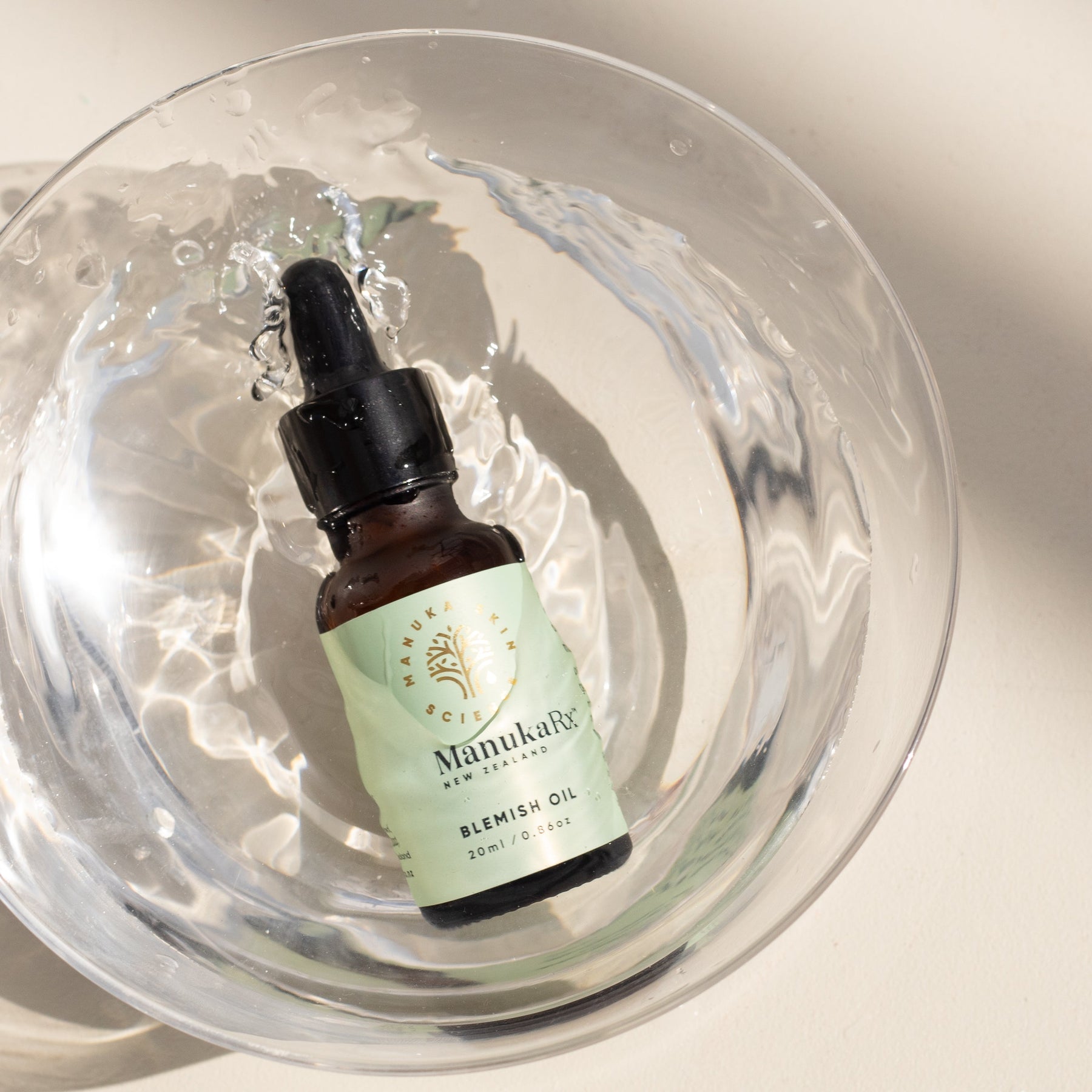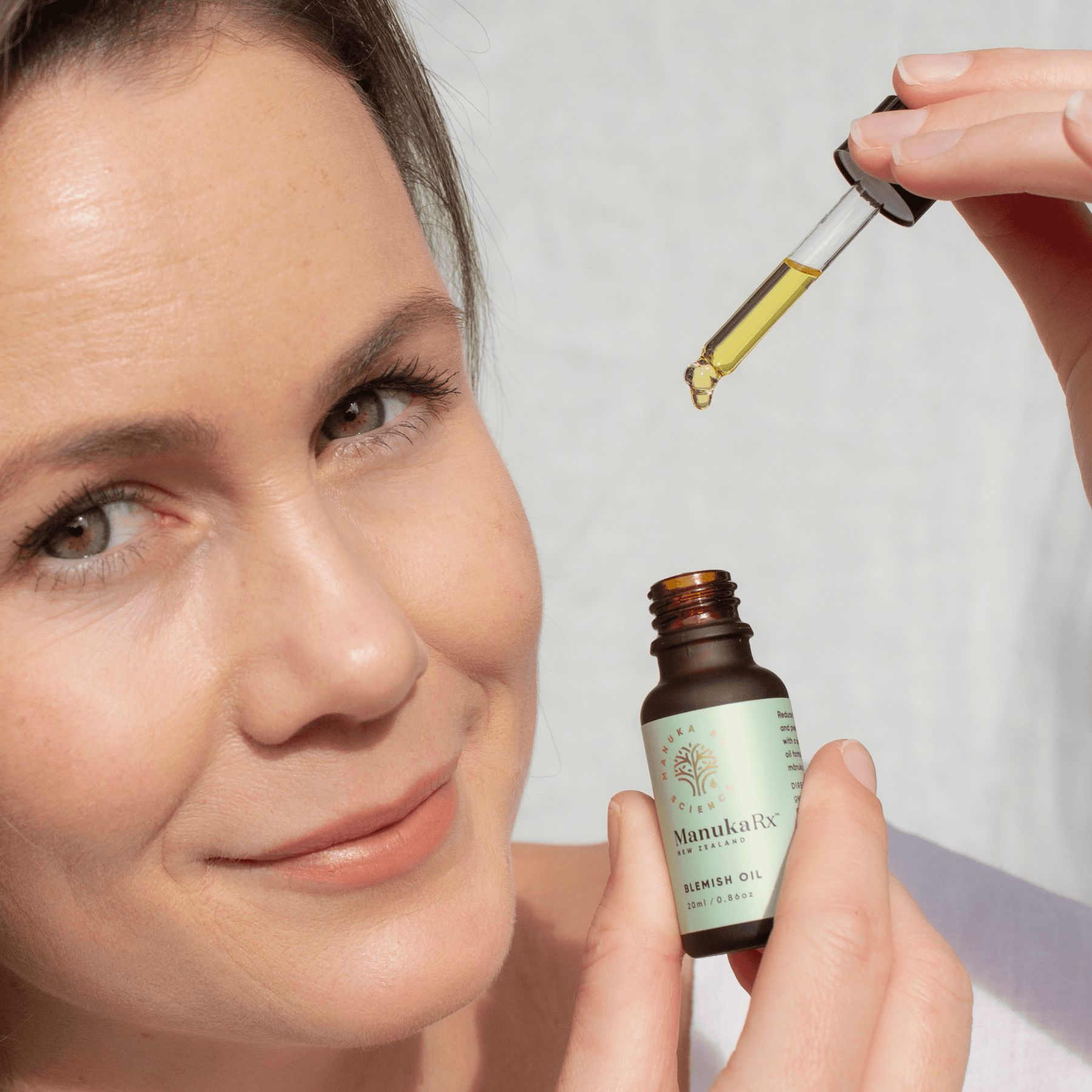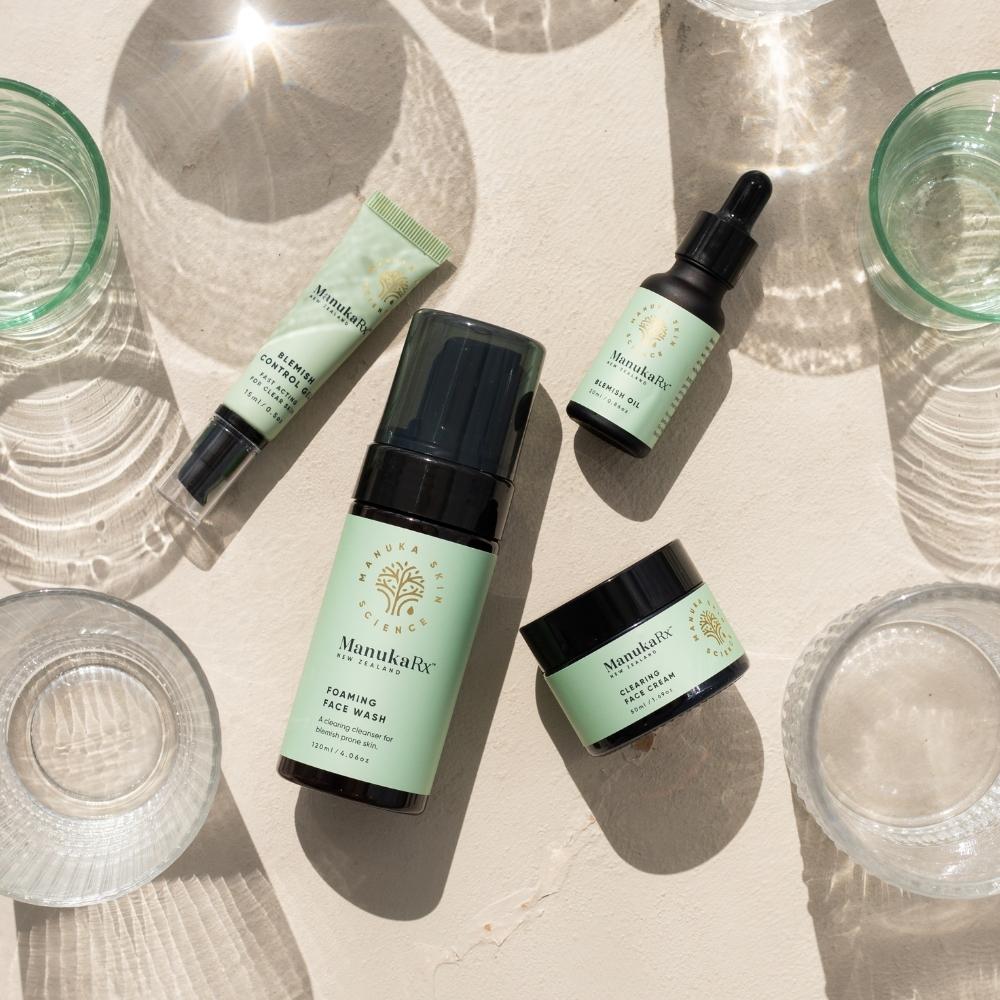 20ml
Blemish Oil
A natural face oil, formulated to help keep the skin free of bad bacteria, reduce the appearance of blemishes and help diminish acne scars.
- Helps keep the skin free of bad bacteria that can cause acne
- Helps clear clogged pores
- Helps reduce inflammation
- Helps soothe irritated skin

Win your fight against acne and problematic skin, naturally, with the help of our Blemish Oil. This highly-effective acne oil uses a synergistic combination of incredible natural ingredients to help tackle acne and skin challenges.

In an industry plagued with acne solutions, what exactly sets our Blemish Oil apart? The secret to this skincare's success is our not-so-secret hero ingredient – East Cape mānuka oil. Scientifically proven to be one of the most potent essential oils on the planet, it is packed with antibacterial properties that help to keep the skin free of bad bacteria and infections that can cause acne and inflammation.

And with mānuka oil combined with a marvelous medley of natural ingredients, this face oil is sure to work hard to bring out your healthiest skin.
How to apply: Massage a few drops into your face and neck.

When to apply: Best used day and night, after cleansing and moisturising your face.

Pro-tip: To maximise the benefits of the Blemish Oil, we recommend you use the product in conjunction with our Foaming Face Wash. Try the Blemish Control Duo today.
Simmondsia chinessis (jojoba) seed oil, Leptospermum scoparium branch leaf oil (mānuka oil), Leptospermum petersonii oil, Lavandula angustolia (lavender) oil, Linalool, Tocopherol, Helianthus annus (sunflower) seed oil, Bowswellia carterii gum (olibanum) oil, Curcuma longa root (turmeric) oil.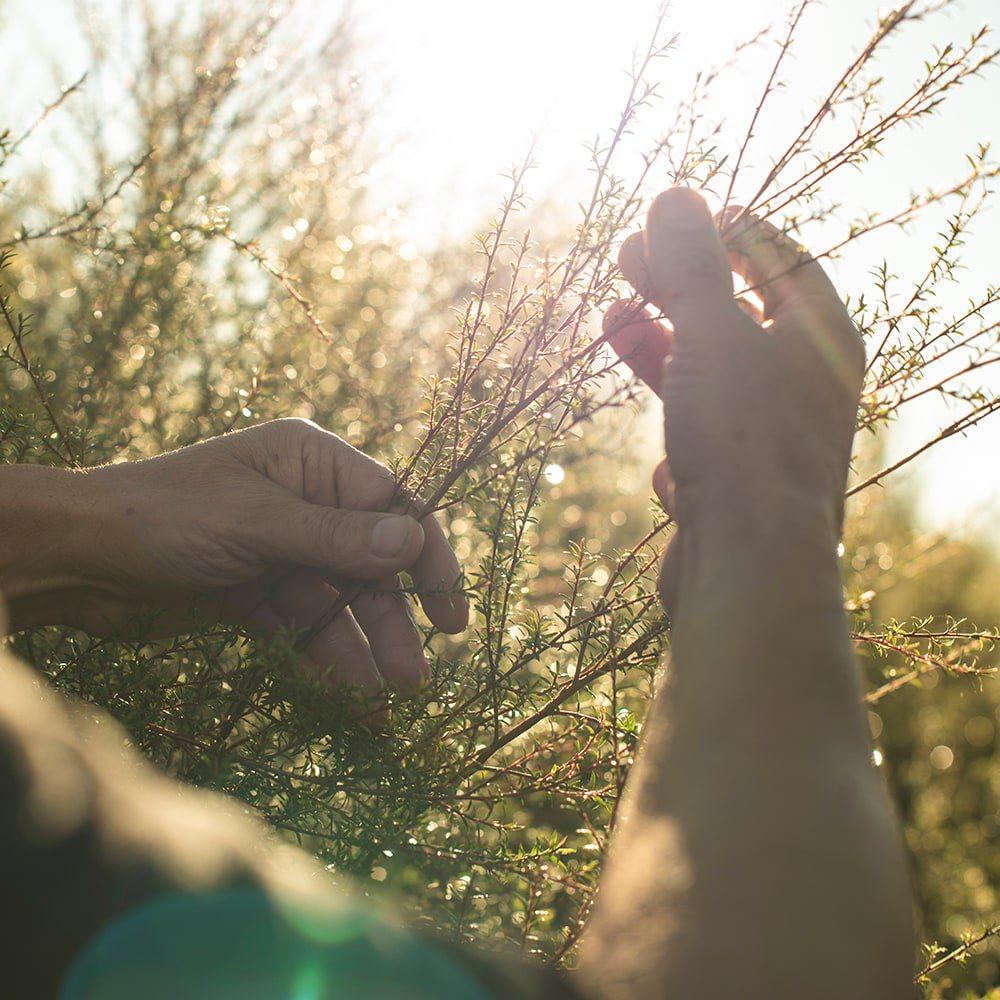 Mānuka Oil
Visibly improves the appearance of fine lines and wrinkles, reduces blemishes and dark spots, and protects the skin against UV rays.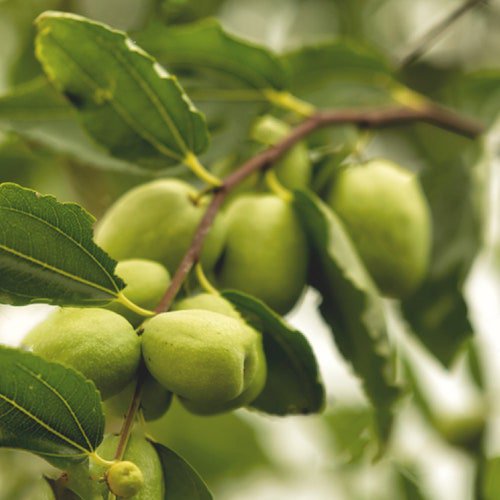 Jojoba Oil
Rich in vitamins and antioxidants, it softens, nourishes, and soothes, leaving skin supple, smooth, and glowing.

Sunflower Seed Oil
Moisturises without clogging pores, shields against environmental stressors, and promotes a radiant complexion with improved texture and tone.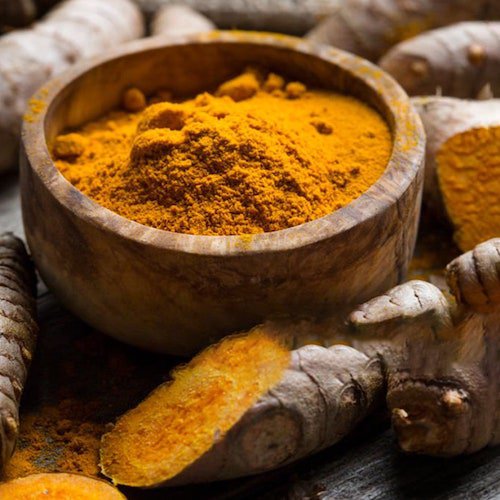 Turmeric Oil
A potent anti-inflammatory and antioxidant, it brightens and revitalises skin. It helps reduce redness, promotes an even tone, and supports a healthy, radiant complexion.
Our Company
Based in New Zealand's rural East Cape region, we harness the power of triketone-rich East Cape mānuka oil to bring your skin to life. Made with care and consideration for people and planet, we're here to help you get the skin you're meant to have, with nutrient-dense products that support the skin to rejuvenate naturally, consciously and effectively.
East Cape mānuka oil - The secret to skin health
Nowhere does mānuka have a higher triketone count than in plants grown in New Zealand's rural East Cape region. Proven by science to have extraordinary effects on skin health, the triketones in East Cape mānuka oil offer powerful antibacterial and antioxidant properties, and help support inflammation, skin healing and cell turnover.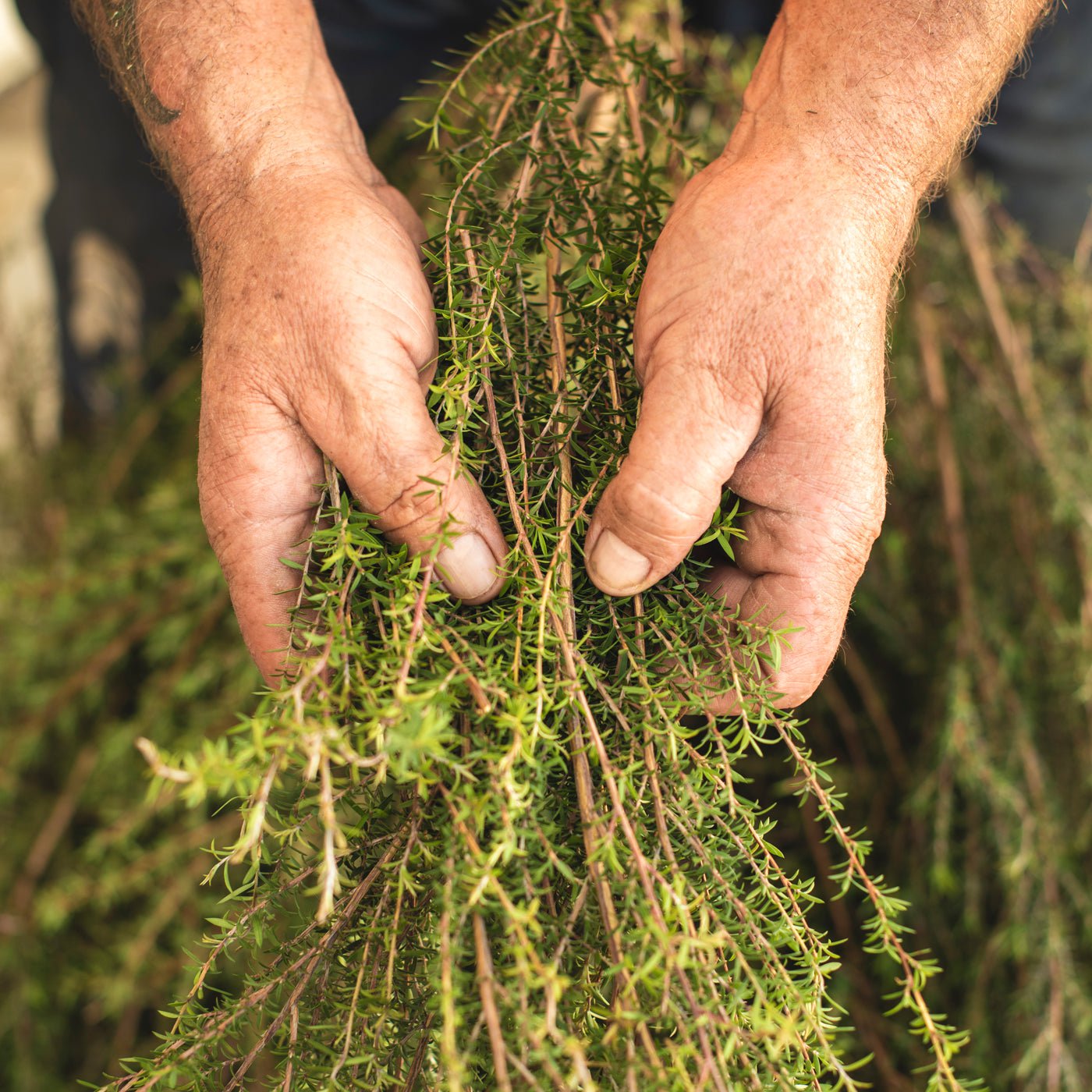 Skincare with conscience
We believe in making a difference with every drop. The planting and production of our mānuka oil contributes to the rejuvenation and uplift of environment and rural community. To date, we have helped to plant more than 5,000,000 mānuka trees on the East Cape of New Zealand.
Reviews
What our customers say
Hear what other customers had to say about this skincare product.
Customer Reviews
Write a Review
Ask a Question
28/08/2023
ariana v.

New Zealand
I recommend this product
Blemish oil
Has really helped with acne flare-ups, just get the occasional pimple now and then.
28/08/2023
Celeste L.

New Zealand
I recommend this product
Great results!
Best product I've used so far!
07/06/2023
Roimata B.

New Zealand
I recommend this product
Great for peri-menopausal break-outs
I've been using this product for a couple of years now & find it great for managing my peri-menopausal hormonal skin. It completely cleared up the random acne I developed (out of the blue in my mid forties!!) on my lower checks & neck, without drying out my skin. I use a couple of drops every night, and if I get the odd spot also apply in the morning. Definitely recommend.
30/03/2023
Kairangi

New Zealand
I recommend this product
Repeat customer
This is my 5th time re-purchasing this product, it is one of the only things that helps my acne feel better. My acne doesn't completely go away using this but it makes the flare ups much less painful and definitely helps to heal acne scars.
10/03/2023
Tatiana C.

New Zealand
I recommend this product
Perfect
I have a great experience to try and use ManukaRx Blemish Oil After a few days using this product my skin brightening up and look fresh and clean. Thanks to ManukaRx for this product.