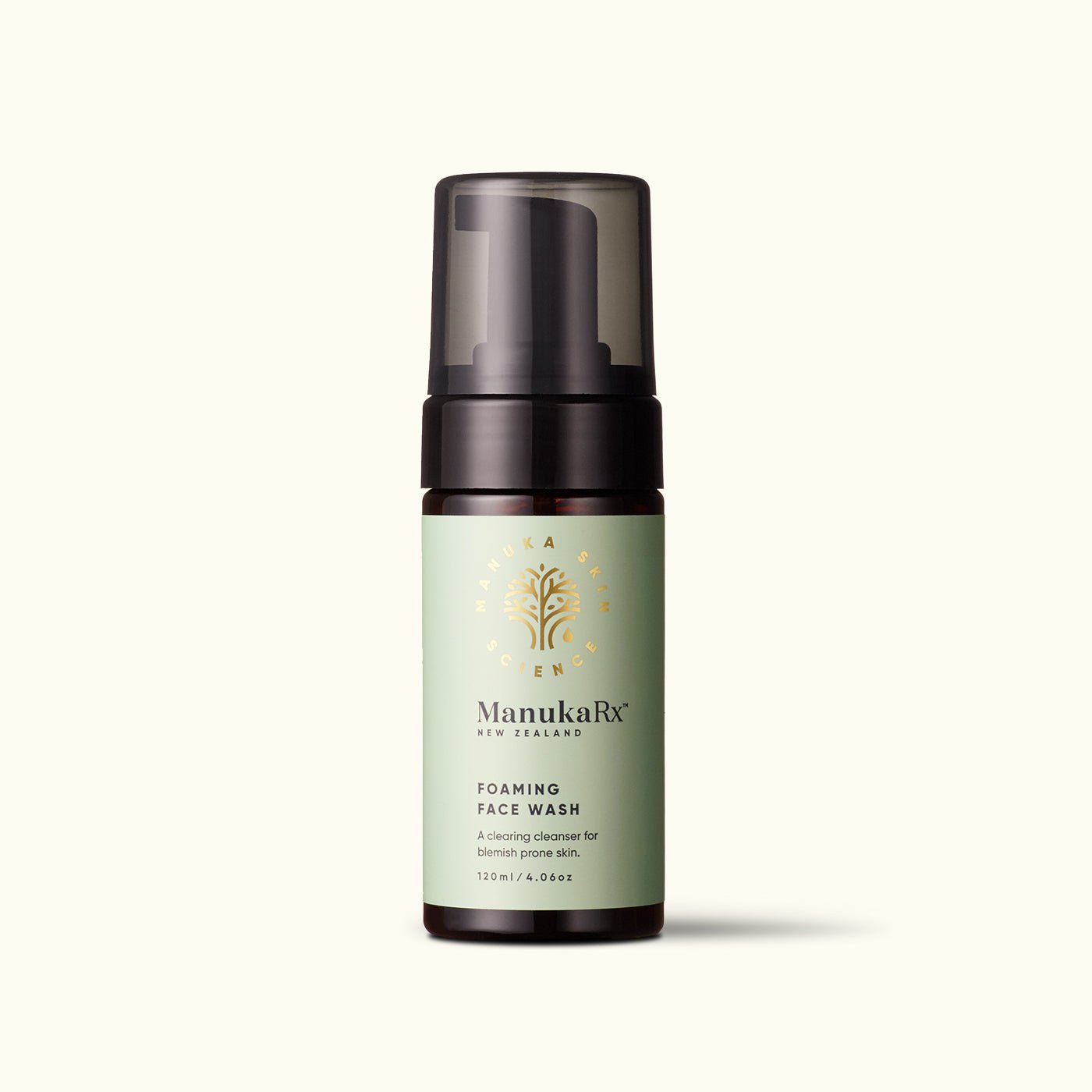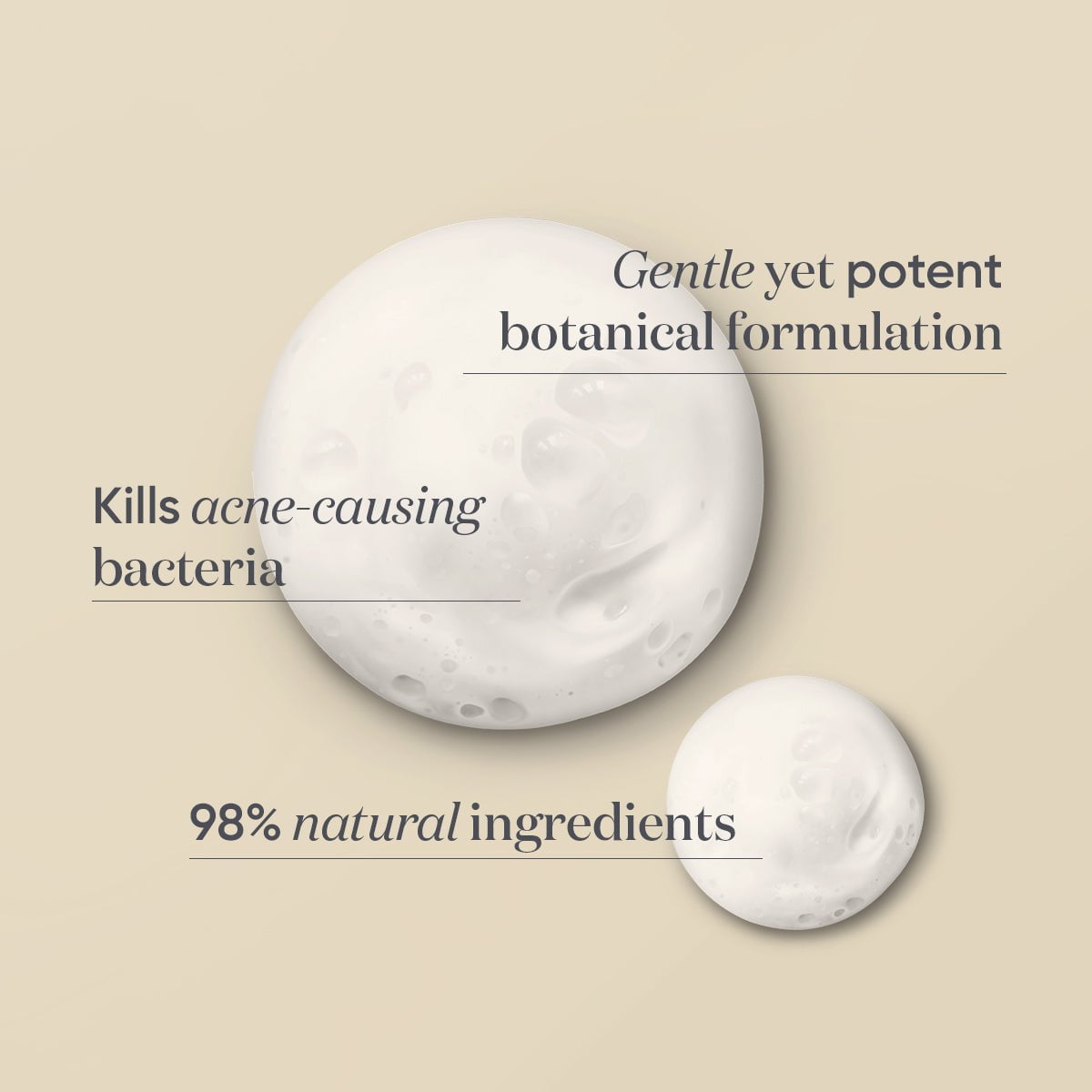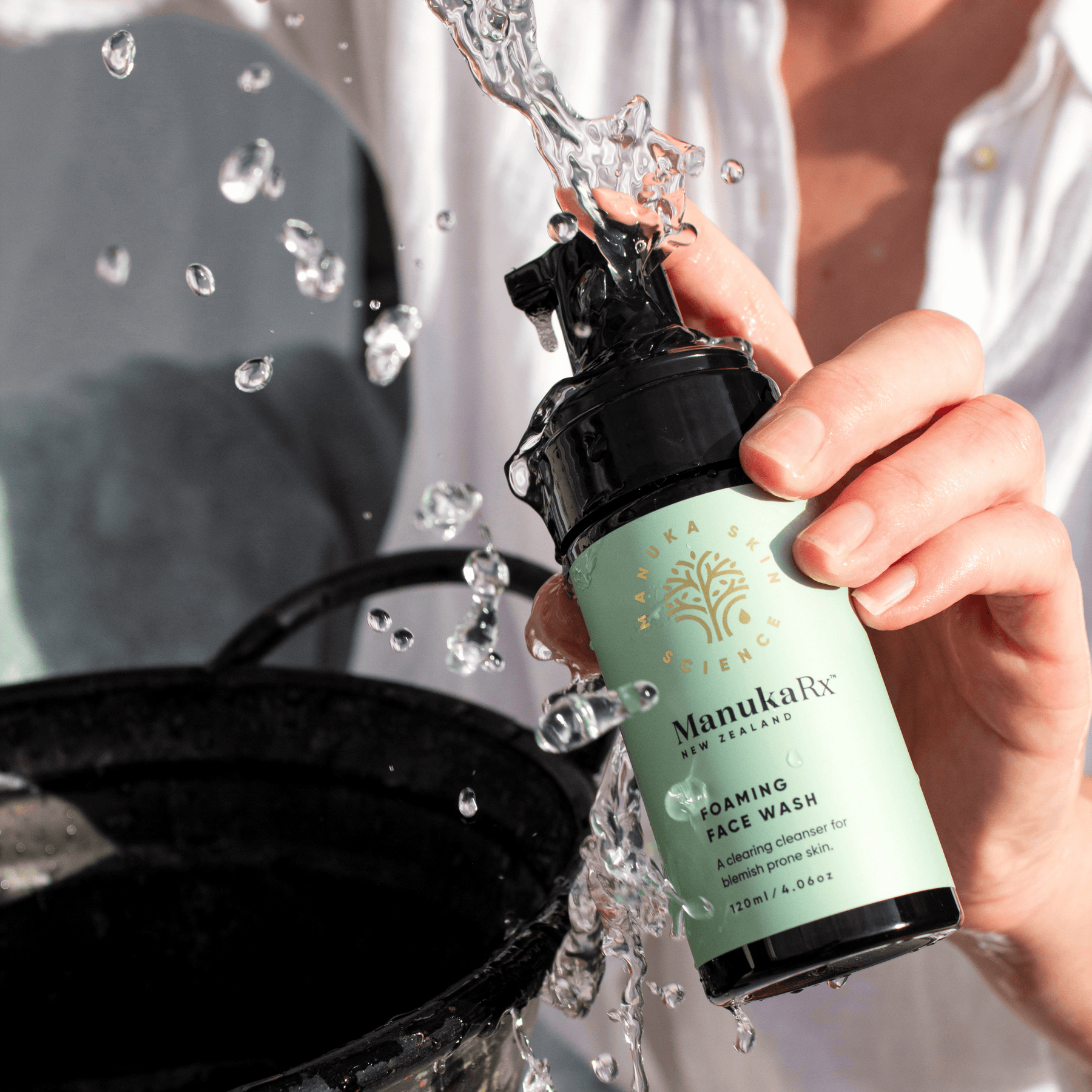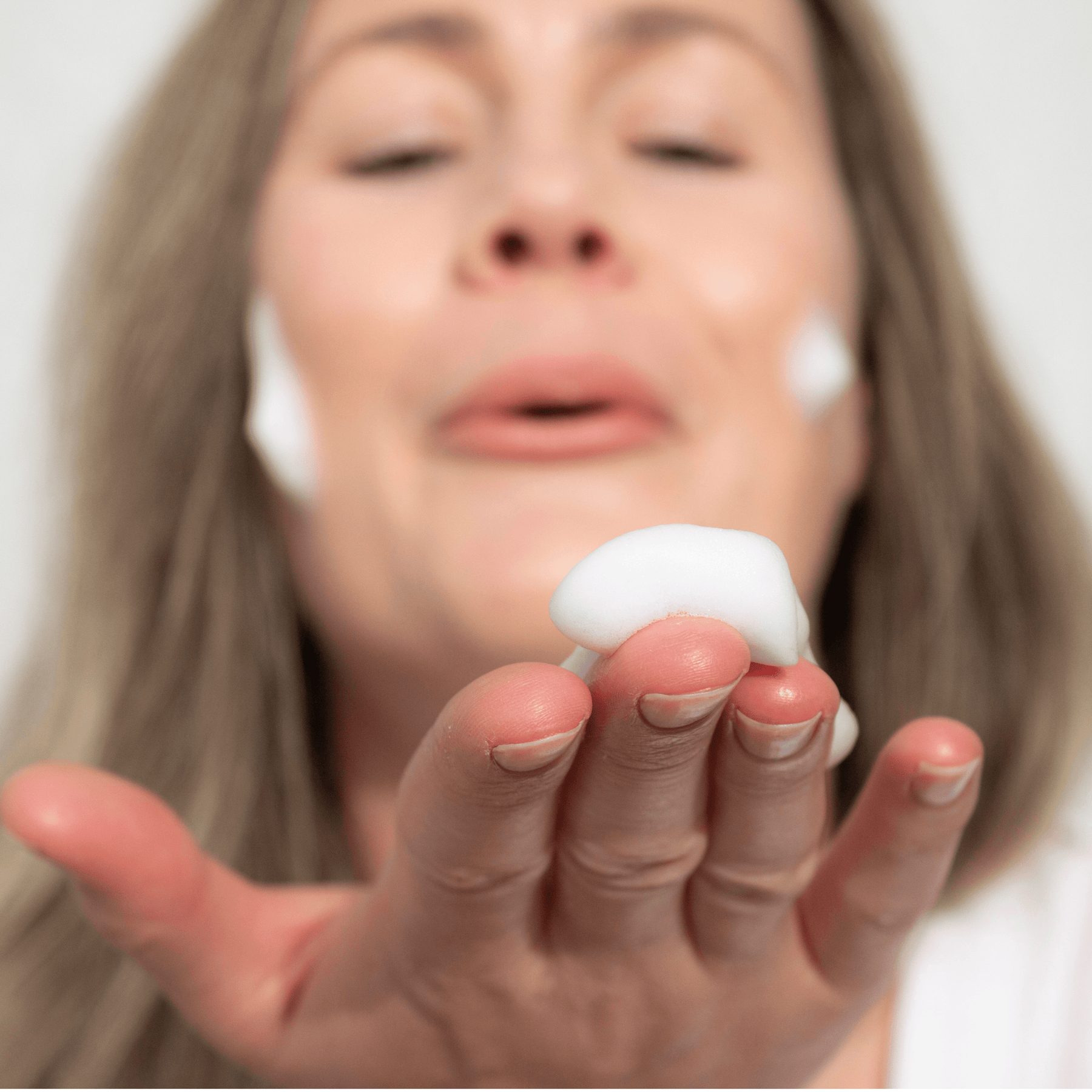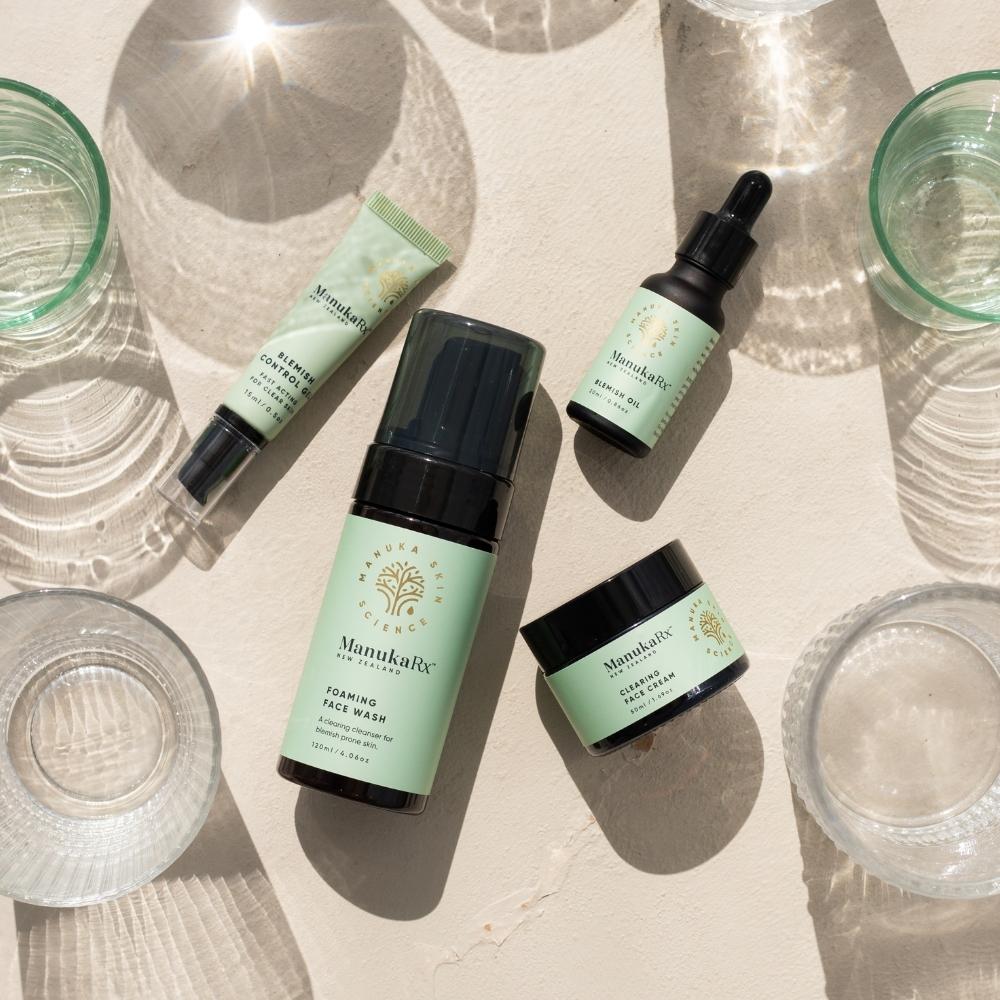 120ml
Foaming Face Wash
A natural cleanser rich with antioxidant and anti-bacterial properties to cleanse your skin while helping to keep bad bacteria at bay.
- Helps keep the skin free of bad bacteria that can cause acne
- Helps reduce or eliminate breakouts
- Helps soothe irritated skin
- Hydrating and nourishing

Many products out in the market say they can cleanse your skin, but not many of them are as effective or as acne-preventative as our Foaming Face Wash.

This powerful yet gentle cleanser contains natural ingredients instead of a long list of harsh chemicals that are harmful to both you and the environment. The hero ingredient – East Cape mānuka oil. This sustainably farmed and produced essential oil is a "natural cleanser" rich with antioxidant and antibacterial properties, which helps keep bad bacteria at bay. In fact, mānuka oil is up to 30 times more effective against bacteria than tea tree oil against gram positive bacteria, which has been used for decades as a go-to natural blemish banishing ingredient.

But unlike many of the acne prevention products on the market, our Foaming Face Wash won't strip your skin of its natural oils but will simply leave your skin feeling soft, refreshed, and nourished after using it.

How to apply: Rinse face with warm water before gently massaging 2-3 pumps of the Foaming Face Wash into your skin. Rinse thoroughly with warm water.

When to apply: Best used twice daily as step one of your morning and nighttime skincare routines. We recommend cleansing your face before putting on any product.

Pro-tip: Say goodbye to breakouts and blemishes and bring out the best and healthiest version of your skin with quality products and a complete skincare routine using the Blemish Control Ritual.
Foaming Face Wash: Aqua, Decyl Glucoside, Sodium Cocoyl Glutamate, Glycerin, Sodium levulinate, Potassium Sorbate, Citric Acid, Leptospermum Scoparium Branch/Leaf Oil (mānuka oil), Nigella Sativa Seed Oil, Melaleuca Alternifolia Leaf Oil, Sodium Phytate, Chamomilla Recutita Flower Extract, Salicylic Acid*

*Note: This product contains less than 2% Salicylic Acid.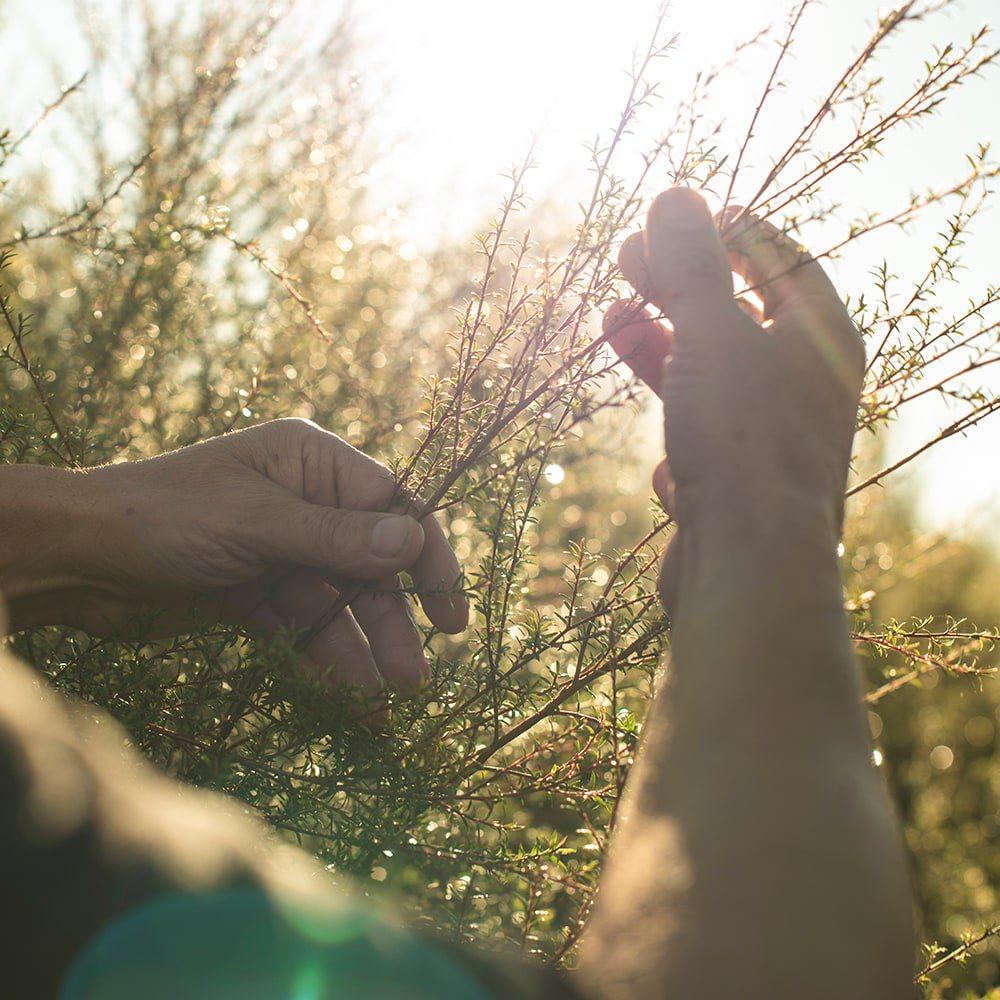 Mānuka Oil
Visibly improves the appearance of fine lines and wrinkles, reduces blemishes and dark spots, and protects the skin against UV rays.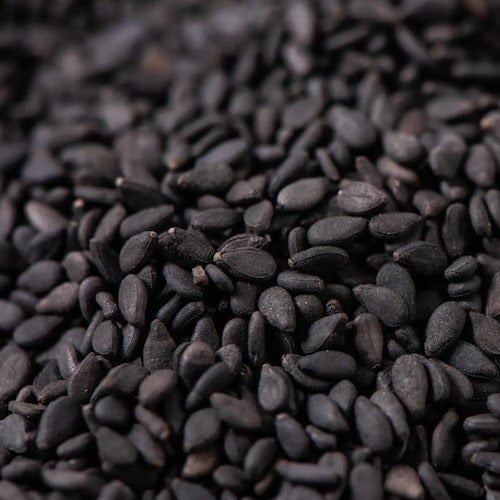 Black Seed Oil
A powerhouse of antioxidants and essential fatty acids. It soothes inflammation, balances oil production, and supports skin's natural barrier. This oil revitalises and nourishes, leaving skin radiant and resilient.

Tea Tree Oil
With powerful antibacterial properties, this essential oil is ideal for helping to clear blemishes and keep skin clean and clear.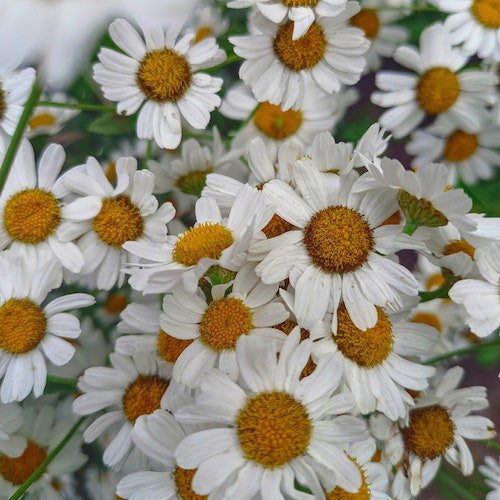 Chamomilla Recutita Flower Extract
From chamomile flowers, soothes and reduces redness. Ideal for sensitive skin, it balances and refreshes, providing a gentle touch for a healthier complexion.

Our Company
Based in New Zealand's rural East Cape region, we harness the power of triketone-rich East Cape mānuka oil to bring your skin to life. Made with care and consideration for people and planet, we're here to help you get the skin you're meant to have, with nutrient-dense products that support the skin to rejuvenate naturally, consciously and effectively.
East Cape mānuka oil - The secret to skin health
Nowhere does mānuka have a higher triketone count than in plants grown in New Zealand's rural East Cape region. Proven by science to have extraordinary effects on skin health, the triketones in East Cape mānuka oil offer powerful antibacterial and antioxidant properties, and help support inflammation, skin healing and cell turnover.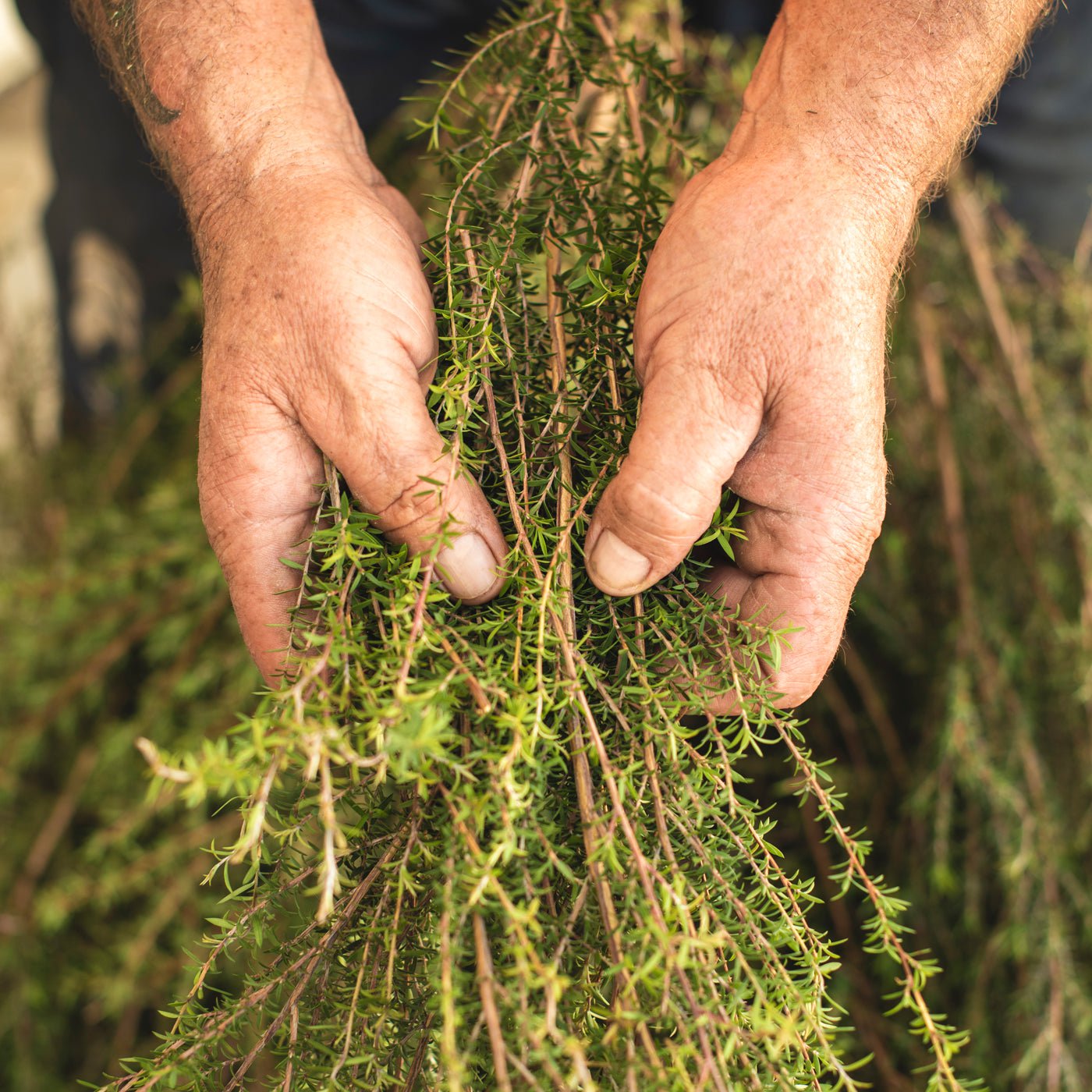 Skincare with conscience
We believe in making a difference with every drop. The planting and production of our mānuka oil contributes to the rejuvenation and uplift of environment and rural community. To date, we have helped to plant more than 5,000,000 mānuka trees on the East Cape of New Zealand.
Reviews
What our customers say
Hear what other customers had to say about this skincare product.
Customer Reviews
Write a Review
Ask a Question
22/09/2023
Nida T.

New Zealand
I recommend this product
Foaming Face Wash
very good. very convenient to use and not strong smelling as the soothing cream.
14/06/2023
a

Australia
I recommend this product
Really like!!
Smells great and very good for sensitive skin like mine.
30/05/2023
Debbie S.

New Zealand
I recommend this product
Lovely face wash
This face wash is gentle but effective. It's helped my sons skin a lot.
29/05/2023
Imy

New Zealand
I recommend this product
Gentle and Awesome
Overall, a nice gentle cleanser - took my skin a while to get used to but worked well as part of the bundle.
15/12/2022
Katie H.

New Zealand
I recommend this product
Holy grail
I've used so many different skin care products and this is the best by far! My skin is the clearest it's ever been! Couldn't recommend it enough