Shop. Subscribe. Save 15%
Set up your subscription with these betstsellers
Not sure where to start? Discover our bestselling subscriber favourites below or take our skin quiz for your personalised recommendations according to your skin concerns.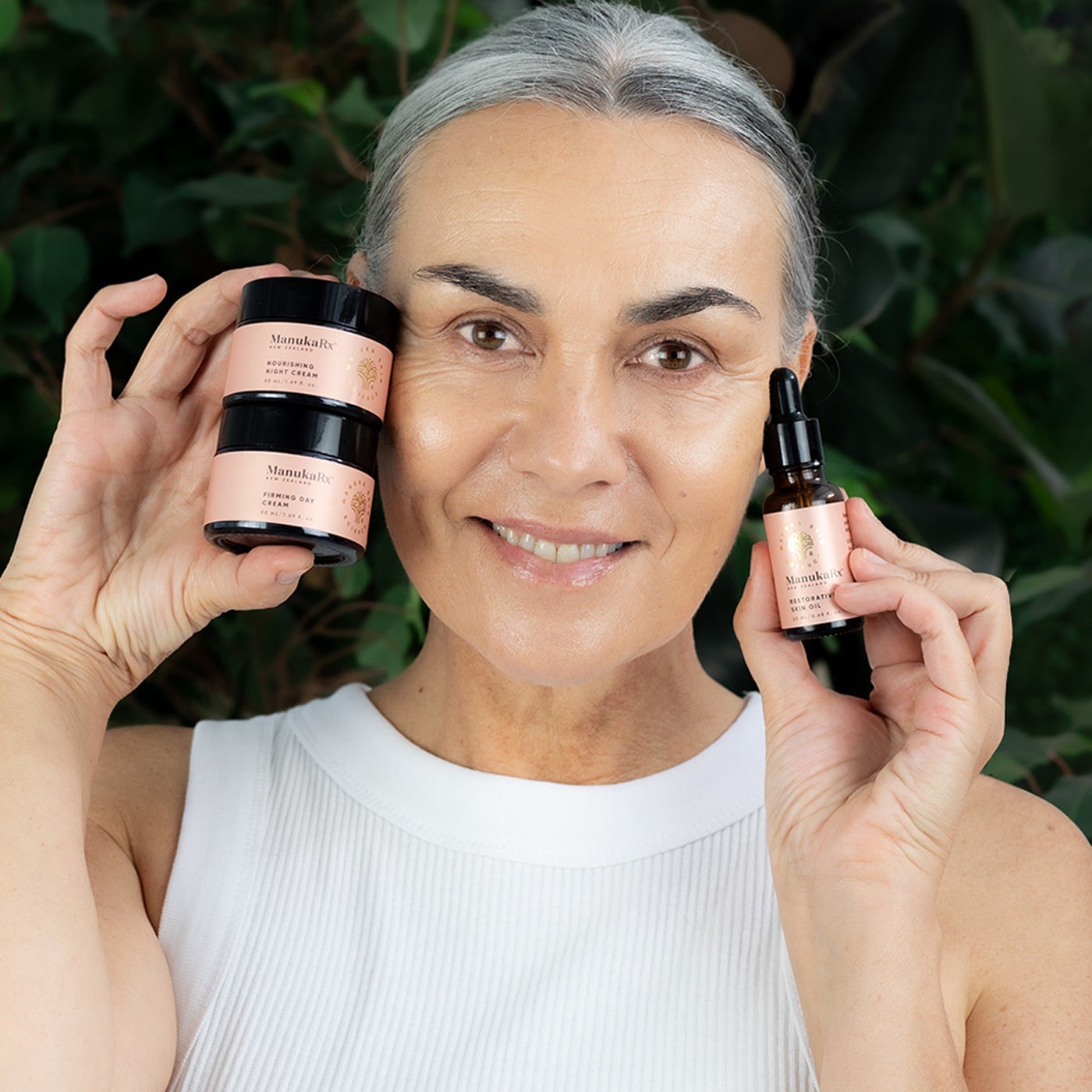 The Perks
Why Subscribe?
Subscribers become part of the ManukaRx Family.
In addition to a 15% discount on your subscription order, you become a member of the ManukaRx Family where you receive special benefits!
Exclusive free gifts, discounts & competitions.
You're in charge: move order dates, skip orders based on your needs, or cancel anytime.
Opportunity to participate in focus groups when developing new products.
Enjoy first access to new products.
Our Subscribers See Results
Consistency is key to help reach your skincare goals.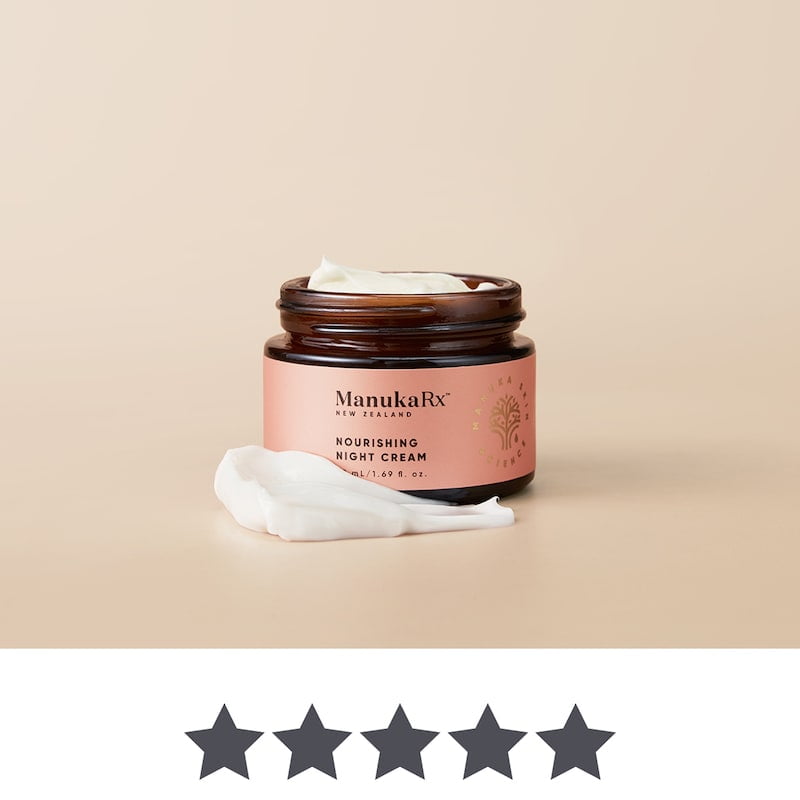 Perfect ending to my nighttime
"Nourishing night cream is the perfect ending to my nighttime skincare routine! Light and makes your skin feel soft!"
Alexandria K. 52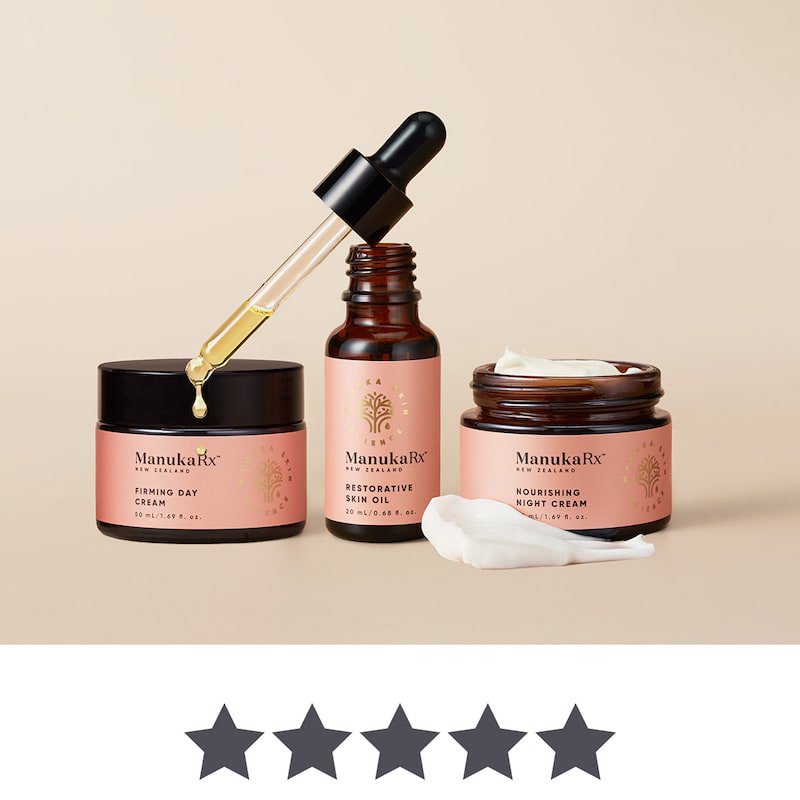 Restorative Trio Review
"The skincare is super luxurious and easily absorbed. Great service and super fast postage."
Debbie W. 43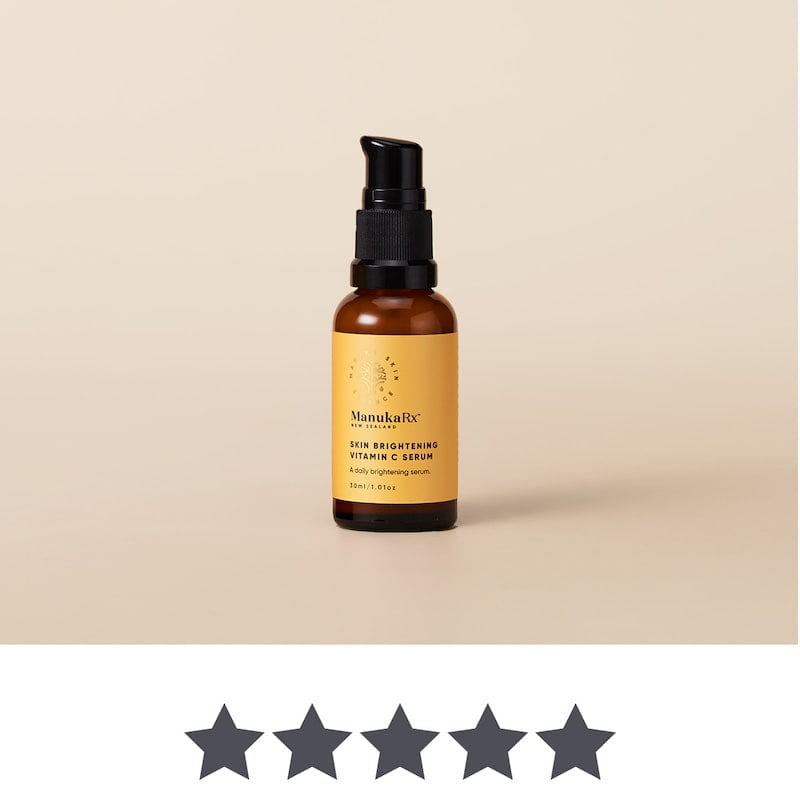 Skin Brightening Vitamin C
"My skin feels lovely and soft, a nice product to use. I would recommend it to my friends! "
Jenny M. 45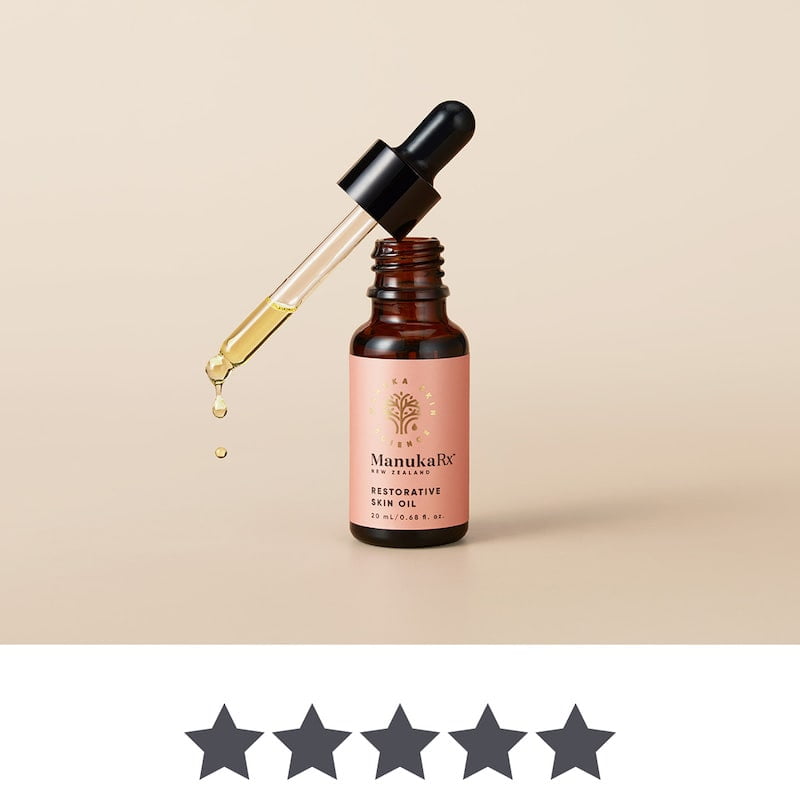 Restorative Skin Oil - Great Product
"I've been using this for two months and really can tell the difference with it. Skin feels revived and plump."
Lisa T. 58
Frequently Asked Questions
The Subscribe & Save program is a convenient way for you to get the skincare product you want delivered at a discounted rate without the fuss on a regular schedule. The service is easy to use and customisable.

How it works:
1. Select your Subscribe & Save product/s by going to the product page or via our catalogue and receive 15% off.
2. Schedule your orders via selecting the desired frequency then check out. 
3. You will receive your favourite skincare delivered to your door. We will send you a reminder email 10 days before your next order.
4. The next order (and all future orders) will be automatically sent, with no action needed from you!

You can change your delivery frequency, next order date, or quantity anytime by visiting the Subscribe & Save section on your ManukaRx account on our website. Changes to orders can be made any time before the next scheduled shipment date and you can cancel at any time.
You save 15% off your favourite products with every subscription order.
It's easy. Sign in, go to your account page and click View/Edit Details. Then, you can either change the date or modify the delivery frequency.
Yes! You can also choose to add products on subscription to your cart, as well as products you'd like to purchase as a one off.
Yes, no matter where in the world you live, you can take advantage of the Subscribe & Save program.
You can change your subscription at any time. If you would like to cancel your subscription, please note that you will have to make this change prior to your next order being sent out.
Yes, you can return your subscription products in the same returns process as our one-time orders. To learn more about our returns process, click here. Returning a subscription order won't cancel your subscription. If you wish to cancel, you'll need to do so by navigating to your subscription account.
All Subscribe & Save orders require a credit or debit card payment. Alternative payment forms, such as Layby and Afterpay are not accepted at this time.
Yes, when you join Subscribe & Save you will be given the option to receive your products every 6, 8, 10, or 12 weeks.
No, you can not combine discount codes or offers with the subscription offer.
All the products in our Pro-Aging and Blemish Control collections can be purchased on subscription. Currently, our Everyday collection is not available on subscription.